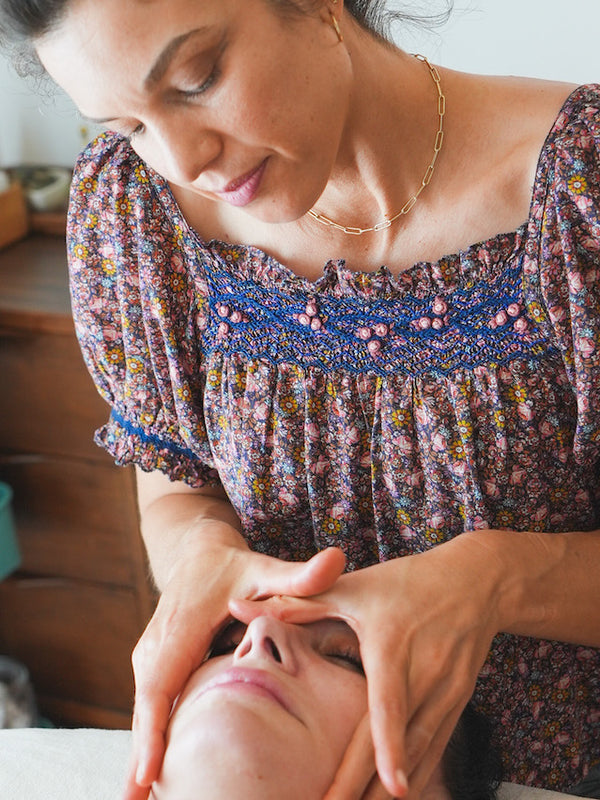 Natural Face Lift
Yes, this treatment will give you a natural facelift. More importantly, by working with the loose connective tissues in the face, neck and décolletage, this treatment will enhance your immune function, depuff the face, reduce stress and release old emotions stuck in your facial muscles.
This treatment includes:
Buccal massage
Decreased jaw tension
More pronounced jaw 
Lifted neck
Pronounced cheek bones
Softened "smokers wrinkles"
Lifted jowls 
Loose Connective Tissue Tecnique
calm down nervous system
flood skin with nutrients
remove inflammation
promotes muscle tone
Manual Lymphatic Drainage
depuffs the skin
brings in fresh lymph fluid to nourish the skin
promotes glow
10 treatments once/twice per week will effectively re-educate the facial muscles and take years off your face.