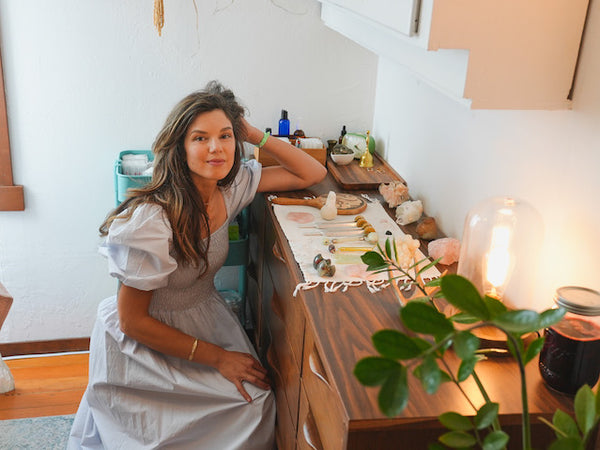 Guasha Facial
Guasha is an ancient Chinese Medicine technique that uses a tool (usually jade or bone) to "scrape" the muscles in order to promote circulation.  An analgesic oil is applied to the skin to help with pain relief.  This style is most often preformed on the back and neck.
A Guasha Facial, is a very different style of guasha.  Glow and flow are the twin goals of my guasha facial.  I use  warm nephrite jade guasha tools and many other precious stone tools in various shapes and sizes.  
Treatment Consist Of:
Professional Skincare
Thai Poultice Massage
Guasha on the Neck, Décolletage, and Face
Gemstone Mask (in 90 minute treatment)
Facial Massage 
What is the Thai Poultice Massage?
The Thai Poultice is a bundle of anti inflammatory herbs from Thailand like ginger, lemongrass, hibiscus and turmeric.  This herbal bundle is placed in an herbal steamer to warm it up and activate the plant medicine. Then the poultice is rolled over the muscles of the arms, neck, décolletage and face.  This technique releases the muscles, detoxes the skin and prepares the face for the guasha stones.